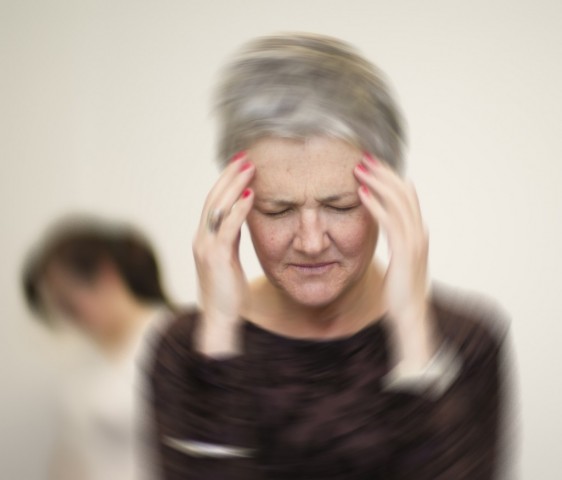 Dizziness and vertigo are two of the most common reasons for doctors' visits in Australia and throughout the rest of the world. The term dizziness refers to a range of uncomfortable sensations, including feeling light-headed, feeling faint, losing your normal sense of balance, feeling woozy and having a false feeling of your body spinning around or moving to one side. The term vertigo refers more specifically to a false sense of spinning or sideways movement. Technically, this means that vertigo is a particular form of dizziness. However, many laypeople use both terms to refer to the same range of symptoms, and doctors frequently treat the two conditions as connected health issues.
















Dizziness is an altered sense of spatial orientation, a distortion of where we are within a space and like your balance just feels off. Vertigo, on the other hand, is truly the sensation of self-movement or the movement of your surroundings – it's a spinning sensation.


Causes of dizziness and vertigo :-
Your balance system is complex. There can be numerous reasons why something is throwing it off, including:


* Head injuries or trauma.
* Neurological disorders.
* Cardiovascular reasons such as changes in your blood pressure.
* Ear-related issues (sometimes from injury or sometimes from birth).
* Certain Medications.
* Pregnancy and other hormonal changes.
* Normal aging.



Ayurvedic Treatment options :- 











In Ayurveda Vertigo is referred to as "BHRAMA", where vitiated Pitta combines with vitiated Vata to cause a "Spinning" like sensation.








There are many effective Ayurvedic herbs for curbing all forms of circulatory problems. These enhances the flow of oxygen to various parts of your body and are ideal for the reduction and elimination of vertigo. 

Some of the commonly used Ayurvedic herbs for treating Vertigo and Dizziness are :


* Aswagandha
* Giloy 
* Pitpapda 
* Ginkgo
* Vacha 
* Triphala
* Yavasa
* Sarapgandha
* Sariva












It is recommended for you to Consult an Ayurvedic practitioner before starting Ayurvedic treatment for vertigo on your own. He will be able to diagnose your condition and severity, and accordingly prescribe the best treatment.