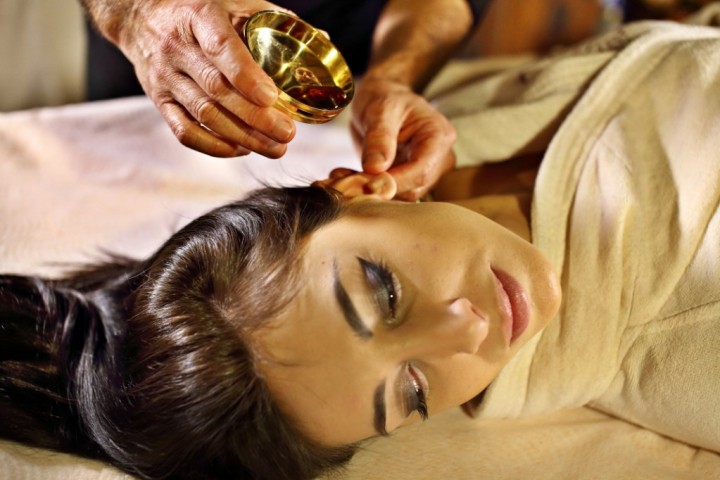 Ayurvedic Ear Care

Karna Purana or Karnapooranam Ayurvedic treatment is a complete solution for every kind of ear problems and it's really a unique treatment of Ayurveda. The treatment is especially designed for ear pain and related disorders and doubtlessly it s a complete solution ensures caring and curing to ear patients. The word "karna" refers to the ears; hence karnapooranam is a complete Ayurveda procedure that helps you overcome some of the most common to chronic and rare ear complications. This simple procedure also helps you clean your ears and maintain them in an ever-healthy mode. Ears are one of the most critical players in our body. Without them you are really lost, yet most of us do not treat our ears properly. Especially in today's earphone-obsessed lifestyle, your ears struggle to maintain their hearing capability.

Procedure :-

The Ayurveda doctor first examines your ear-related condition and determines the specific herbal oil formulation that will be used during this procedure. The doctor then helps you lie face upward on a massage table.You will then undergo a Ayurvedic massage to the head, ear, and neck. This will relax the muscles and improve circulation to the ears. As a result, the medicinal oil will effectively percolate through the skin and circulate through the bloodstream. The doctor then cleans your ears with cotton. Now your ears are ready for the main therapy. The doctor now shifts your position and carefully fills your ears with the warm medicated Ayurveda oil. The doctor adds oil drop-wise until the oil entirely fills the ear canal.  You will need to hold the oil in the ears for about 10 minutes in the appropriate position. This ensures that the body entirely absorbs the medicinal effect of the oil into the bloodstream.  After the prescribed time, the therapist cleans your ear to remove the excess oil and repeats the procedure in the other ear too.

Oils used in Karna purana :-

Sesame oil, Dhanwantaram oil, Anu oil, Lasunadi oil, Bilwa oil, Kshara oil, Sarshapa oil, Panchaguna oil, Nirgundi oil etc.

Benefits :-
It is indicated for deafness, ear ache, tinnitus, stiffness of neck, Poor hearing, ringing in the ears and lock jaw.

It nourishes the ear and decreases vata dosha

Prevents ear imbalance and vertigo.

Reduces impact of wax, mucus and accumulated candid (yeast) and Enhances the sense of hearing.

Softens face and jaw tension.

Assists with Tinnitus, ringing in the ears

Daily use of karna purana prevents the occurrence of ear diseases.
Contraindications of Karna purana:-
Cuts in the skin of ears

Eardrum rupture

Ear wounds