Symptoms of Dry Eye Syndrome :-
 A patient with dry eye syndrome may experience a range of symptoms, including:
a stinging or burning sensation, and a feeling of dryness, grittiness, and soreness in the eyes

a feeling like sand in the eye

stringy mucus in or around the eyes

eye sensitivity to smoke or wind

redness of the eyes

difficulty keeping the eyes open

eye fatigue after reading, even for a short time

blurred vision, especially towards the end of the day

sensitivity to light

discomfort when wearing contact lenses

tearing

double vision

eyelids sticking together when waking up
Some people find the pain very strong, and this can lead to frustration, anxiety, and difficulty functioning in daily life. Complications may include a worsening of eye redness and light sensitivity, increasing painful eyes, and deterioration of eyesight.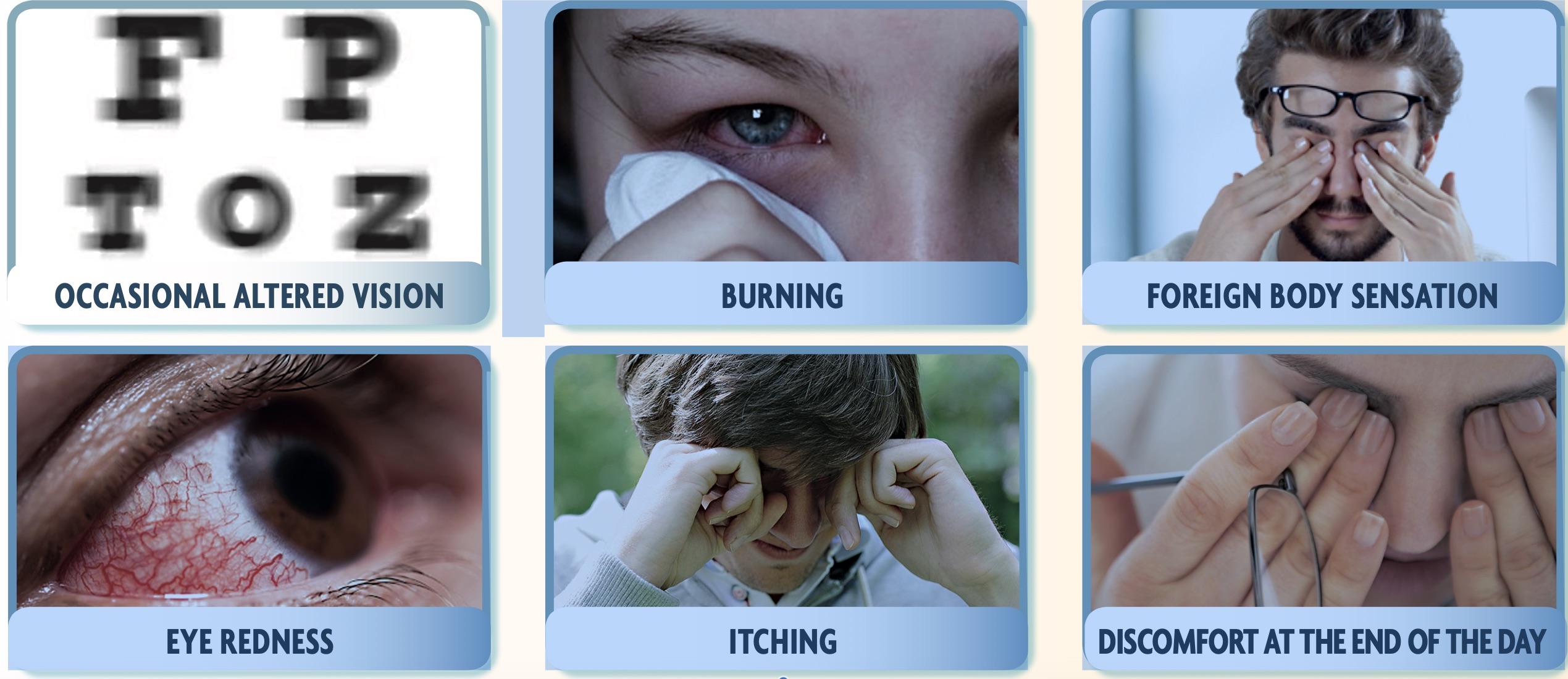 Ayurvedic view and Ayurvedic Herbal treatment :-


According to Ayurvedic point of view Dry Eye Syndrome is related to a condition called as Shushk-akshipaka. Vata & Pitta/Rakta vitiation as per Ayurvedic view point are the major contributing pathological factors in its manifestation. Contrary to the available modern medical treatment / management regimen; Ayurveda propounds a systematic/ holistic treatment approach in the treatment of dry eye syndrome.

Pathophysiology of Dry Eye Syndrome according to Ayurveda :-
Ayurveda denotes all part of the body is made up of panchmahabhoot and tridosh principle. Eye is the seat of Pitta dosa and Agni mahabhoot while other mahabhoot and dosa are less. Anywhere in the body dryness (rukshta) is due to vitiation of vata dosa. Usna guna of pitta produces dryness in the eyes so involvement of vata and pitta both in dry eye. When ruksha and khar guna of vata is aggrevated along with usna guna of pitta dosa produces the roughness foreign body sensation and burning sensation in the eyes, called as Shushkakshipaka disease.
Dusya—Ras dhadu and rakt dhatu
Srotas----Rasvah, asruvah, and raktvah
Type of dusti--- Kshaya and srotavrodha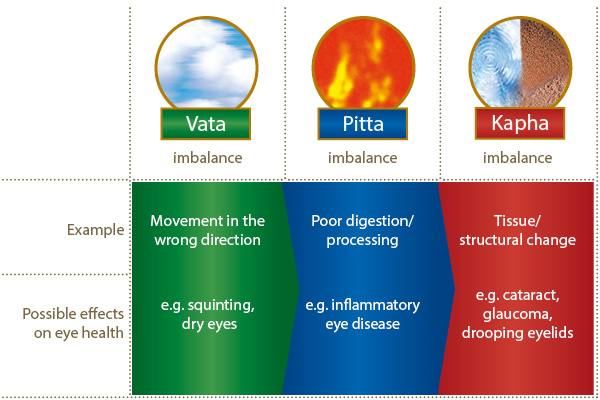 Line of Treatment according to Ayurveda :-
It would comprise of one or more of the following;
Prescription for Ayurvedic herbs

Ayurvedic therapy sessions

Counseling & stress management

Advice on diet & lifestyle modifications
An Ayurvedic procedure known as 'Akshi-Tarpan' gives miraculous relief from dry eyes, it not only reduces irritation burning and scratching sensation, but also imparts nourishment to the eyes.

Ayurveda has been used for centuries to manage various eye problems, including cataract, glaucoma, dry eye syndrome, and macular degeneration through Ayurvedic Medicines and Ayurvedic Surgeries in Indian continent. Ayurvedic medicines have long been used to strengthen and improve eyesight. Ayurveda provides a number of methods to manage dry eyes at the earliest. Ayurvedic eye care is fulfilling that rejuvenates and nourishes the eyes to the core. For expert Ayurvedic doctors' opinion, contact Life Line Ayurvedic Herbal Clinic as soon as possible and get manage your Dry Eye Syndrome. CONTACT