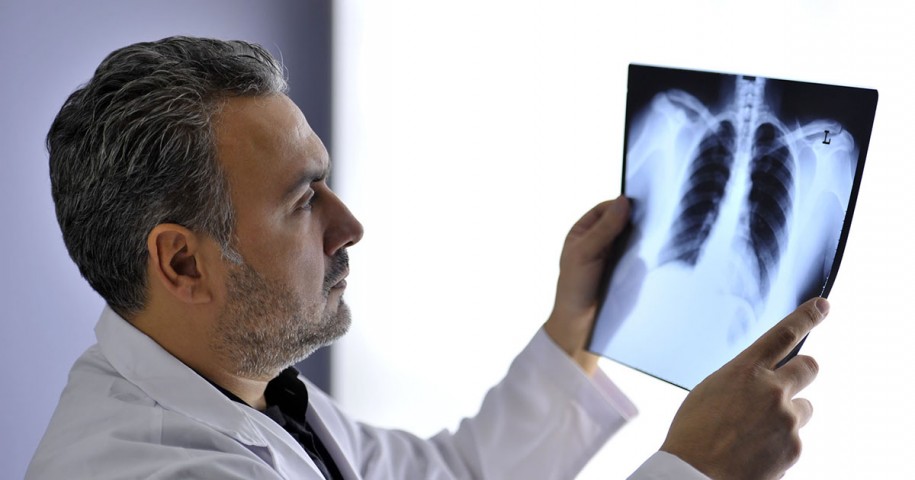 SARCOIDOSIS :-

What is Sarcoidosis :-

Sarcoidosis is a disease involving abnormal collections of inflammatory cells that form lumps known as granulomata. Sarcoidosis is an immune modulating disease leading to the development of granulomas (Granulomas are small lumps of immune cells that form in your body in areas where there is infection or inflammation).The disease usually begins in the lungs, skin, or lymph nodes. Less commonly affected are the eyes, liver, heart, and brain. Any organ, however, can be affected. The signs and symptoms depend on the organ involved. Often, no, or only mild, symptoms are seen.





















What is it's Pathology :- 
The most striking difference in pathology of sarcoidosis compared to tuberculosis is that in sarcoidosis, the granulomas lack the necrotic center.
Macroscopically, there are a lot of variances and combinations of symptoms in individual patients.
Lymph nodes are almost always affected, especially in the hilus area of the lung. At an early stage of pulmonary sarcoidosis, hilar lymphadenopathy is an often observed state.


In more than 70% of cases, the lung (interstitium) is affected. Since lung affection is of such a paramount importance in sarcoidosis, a classification exists:
* Type 0 - no pulmonary involvement, isolated sarcoidosis in other organs
* Type I - bilateral hilar adenopathy
* Type II – additionally, involvement of pulmonary parenchyma
* Type III – pulmonary parenchyma involved, and fibrosis
* Type IV – end-stage lung disease with severe fibrosis
In around 20%, ophthalmological problems such as uveitis, iridocyclitis, granulomatous inflammation of the Glandula lacrimalis.
Dermatological involvement presents as Erythema nodosum or Lupus pernio.
Severe central nervous system consequences can be encephalitis, facial palsy.
In the Jüngling-syndrome, bones can be affected resulting in cystic degradation in the phalanxes.
Spleen and liver present with characteristic granulomas.
Serious complications can arise if the heart is affected, leading to electrophysiological changes and rhythmic dysregulation. However, often heart involvement stays without symptoms.
Due to hypercalcaemia related to sarcoidosis in 15% of the cases, chronic kidney failure can be a result of chronic nephrolithiasis.

What are the Clinical Symptoms of Sarcoidosis :-
Some people with sarcoidosis don't have any symptoms. However, general symptoms may include fatigue, fever, weight loss, joint pain, dry mouth, nosebleeds, abdominal swelling.
Symptoms vary depending on the part of your body that's affected by the disease. Sarcoidosis can occur in any organ, but it most commonly affects the lungs. Lung symptoms can include a dry cough, shortness of breath, wheezing, chest pain around your breastbone.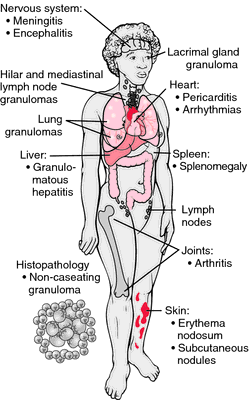 Skin symptoms can include skin rashes, skin sores, hair loss and raised scars.
Nervous system symptoms can include seizures, hearing loss, headaches.
Eye symptoms can include dry eyes, itchy eyes, eye pain, vision loss, a burning sensation in your eyes, a discharge from your eyes.


How Sarcoidosis is Diagnosed :-
Mostly below 3 factors are considered to make it's diagnosis by most of the doctors :
1. Your chest X-ray shows abnormal areas that are consistent with sarcoidosis. It is common for sarcoidosis to be suspected based on abnormal results on a chest X-ray ordered for unrelated reasons.
2. You have symptoms and physical findings that suggest sarcoidosis.
3. Your biopsy/ small piece of tissue taken from your lung, skin, lip or another inflamed or abnormal area of the body shows signs of sarcoidosis.
Additional tests can be done to rule out other illnesses or to assess the amount of organ damage caused by sarcoidosis. Some of the most common tests are:
* Blood tests to measure levels of calcium or angiotensin-converting enzyme, which may be high in people with sarcoidosis
* Blood tests to evaluate how well your liver is functioning
* Lung function tests to measure how well you breathe
* A complete eye examination



Treatment of Sarcoidosis in Modern Medical Science :-
Till date there is no effective treatment available in modern medical science other than symptomatic treatment done through corticosteroids, immunosuppressants, NSAIDs and sometimes Surgery.


Ayurvedic view of Sarcoidosis :-












Ayurveda being a holistic medicine treats the root cause of disease rather than just treating the symptoms only, and has a long history of success. To discover the root cause of autoimmune disorders, Ayurveda looks at what caused the inflammation and works backward: inflammation is caused by lack of cellular recognition/communication; the breakdown in communication is due to cells being covered with "ama" (meaning toxic waste product); the ama is caused by low "agni" (meaning digestive strength or fire) and low "ojas" (immunity). So the root causes of autoimmune disorders are: low agni and weak ojas. Therefore, the ayurveda treatment focuses on restoring agni and ojas. In advanced and chronic  cases of Sarcoidosis, the Ayurvedic treatment of this condition is aimed at reducing the damage to the tissues and preventing complications from the resulting fibrosis.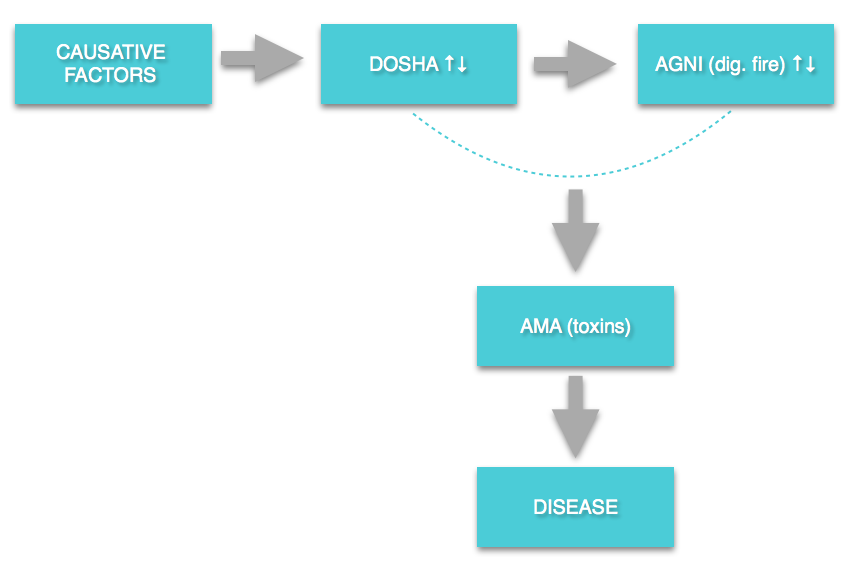 There are many effective herbs available to effectively cure this condition. Some of they commonly used herbs and herbal products are as following :-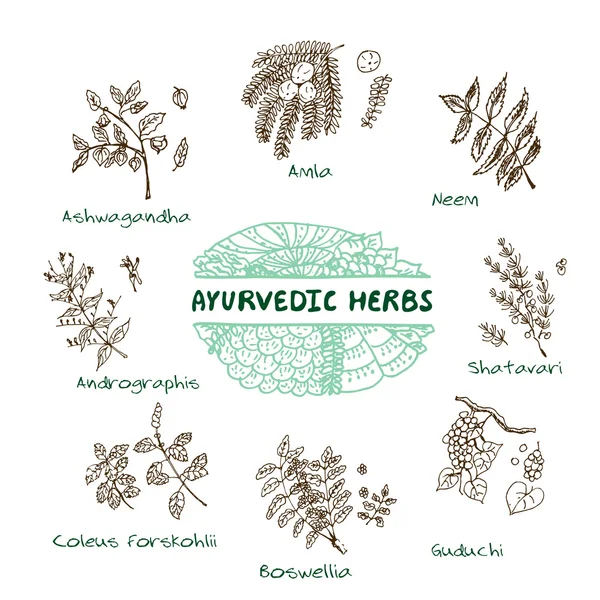 * Guluchyadi kashayam
* Ashwagandha rasayanam
* Triphala guggul
* Gokshuradi guggul
* Arogyavardhini vati
* Punarnavadi mandoor
* Yograj guggul
* Nimbamritadi kwatham
* Patolkaturohinyadi kwatham
* Kaishore guggul
* Guggultiktakam kwatham
* Shatavari ghulam
* Shallaki vati
* Chyavanprasham
* Haridrakhandam
* Chandanasavam
* Punarnavasavam
* Tulsi ghan vati
* Dashmoolarishtam
* Giloyghan vati



Being non-cancerous, Sarcoidosis in most cases heals spontaneously in 2 to 3 years. However, it can affect and seriously damage vital organs like the lungs, heart, nervous system, liver or kidneys. Ayurvedic medicines can slow down it's rapid progression as well as improve the life span of the patient and quality of life. You can consult Ayurvedic specialists at Life Line Ayurvedic Herbal Clinic today to get personalized treatment plan for sarcoidosis.